Mobile app for Android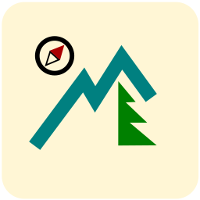 How the mobile app for Android works.
We develop the mobile application to help tourists in the Carpathians while traveling. Particular attention is paid to the ability to work without Internet access. Obviously, the Internet is rarely available in the mountains. Mobile coverage is not available in most areas.
Features of the App:

Select a hike route from the routes directory
Navigate the selected route
Find your location on the map (even when an Internet connection is missing)
Find the nearest water source, place for camp, interesting places and more
Determine the distance and direction to the nearest huts or rescue posts
Get the current weather forecast
Determine the direction of movement and distance to the needed object
Add new comments and photos to objects on the map
Add new objects and photos to them on the map. For example, interesting places, water sources, places for camp, huts
Discuss various topics about the Carpathians at the Forum.
Chat with other users of the mobile application in the built-in chat
Function - "What is a mountain?". Augmented reality elements to determine the name of the peak in front of you
International localization
In future versions, while the development of the portal "Trekking Carpathians" we will add the ability to register hiking groups, view other groups on the map, communicate with them. Also, we will add opportunities for communication with rescue posts and services.

Features are currently in developement:
Communication of hiking groups with each other
Route tracking. GPS Track information that can be exported to standard formats
Remote tracking. Ability to create links for family or friends who will be able to see in real time your location on the hike (will only work if you have the Internet in some points along the path)
The idea of this application, as well as the portal "Trekking Carpathians" is to create opportunities for the tourist community to share relevant information on hiking trips in the Carpathians.
Read more about this mobile application blog.